Youth League Information
General Information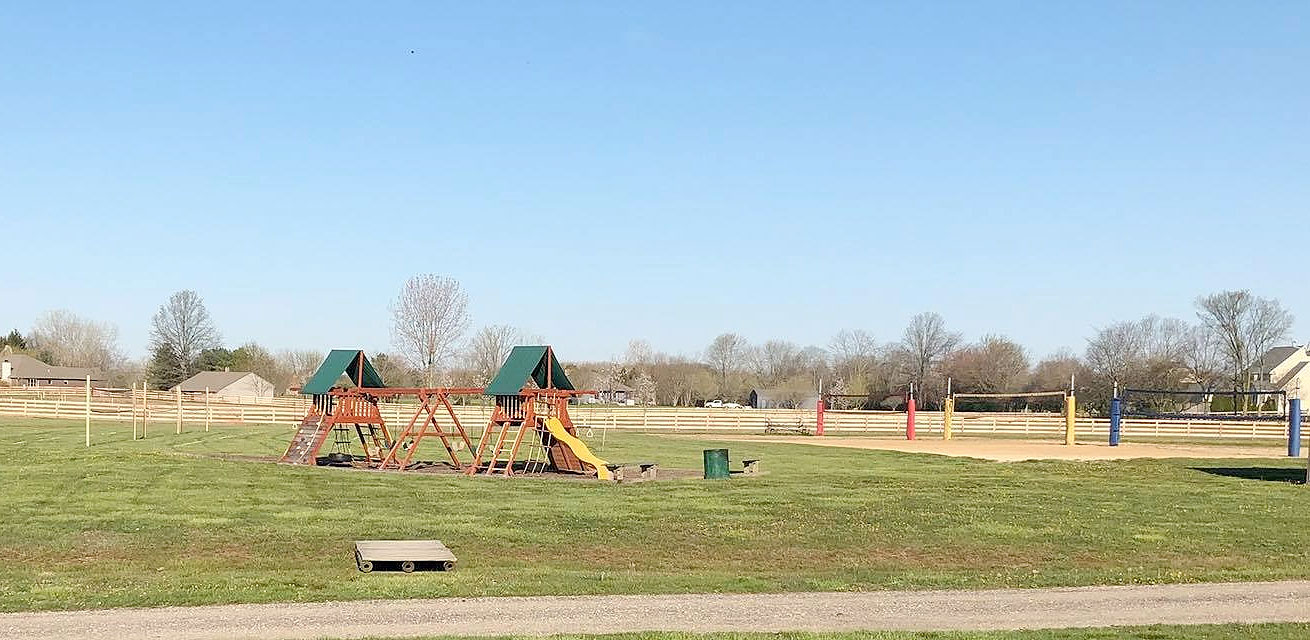 Chapel Hill Sand Volleyball has been in operation since 2008 and serves over 300 youth and their families every summer.
Chapel Hill has a fully operational snack bar serving water, sports drinks, soda and flavored snow cones along with stadium food such as hotdogs, large soft pretzels, chips, and candies.
ATTENTION: VOLUNTEER COACHES NEEDED!
Coaches receive a $30 discount off their child's registration fee. Contact Damion Manns at damion@chapelhillvolleyball.com registering your child to receive the discount code to use during checkout.
If you are hesitant to volunteer because you have not coached volleyball before, we will support you throughout the season. We can help you with practice planning and how to teach the fundamentals of the game. We will also offer free skill clinics throughout the season that players and/or coaches can attend.
We currently need coaches for all ages and divisions.
Which Division is Right For You?
Recreation League
The Recreation League is for girls and boys from the 2nd grade to 12th grade. Typically these players either have limited volleyball experience or just want to play for fun while learning the skills required for the game. At this level, every player on a team gets the opportunity to play and only rotates off the court after playing all 6 positions on the court. Typically kids in the recreation level have not played for a middle school, high school or competitive club team.
Each player is placed on a team with a coach and receives a team uniform shirt.
Kids playing in the Recreation league may request to be on the same team with a friend. While we make every attempt to honor requests, we cannot guarantee every request will be granted. If your child requests to be on a team with a friend, please make sure their friend also makes the same request.
High School Recreation League may be modified to be a 4v4 division if registration numbers don't meet division minimum requirements for 6v6.
6v6 Club League - Jr High Division and High School Division
Our Club League is for *girls only* entering 7th grade through 12th grade.
Jr. High Division is for girls entering 7th and 8th grades.
High School Division is for girls entering 9th-12th grades.
Additional divisions may be added based on the number of registrants at the discretion of the league director.
This league is for girls who plan to play volleyball for their middle school team and/or club or for girls who have already played for their middle, high school, or competitive club teams*.
Typically players at this level specialize in a specific position on the court(OH,MH,S,DS).
Play time is not equal in this division and is determined by the coach and the positional needs of the team. For example, a player may only play either front row or back row depending on the position they are assigned.
If your daughter plays other sports that will cause her to miss multiple games, then please consider signing up for the recreation league. Comp rosters are limited in size and are heavily impacted by absence of players.
Please list the position and height of your daughter during registration to help us form teams that are competitively balanced.
*(Examples of a competitive clubs are Mintonette, Elite, Adrenaline, A2, Buckeye, etc. PLEASE NOTE: Parks & Rec and YMCA are competitive club teams.)
EVALUATION CLINIC
*IF YOU ARE A PLAYER IN THE 6v6 Jr. High CLUB DIVISION* In order to ensure your daughter is playing with girls of similar experience and skill level we are holding an evaluation clinic on Saturday, April 18th from (TBD & dependant on weather) at Chapel Hill: This will be held Weather Permitting. This will allow us to evenly balance the teams, resulting in more competitive volleyball.
Who needs to attend the evaluation clinic? All incoming 7th and 8th graders should plan on attending to be evaluated and matched with the appropriate team and division. Any incoming high school players that did not play in the High School Comp Division last season or that do not play on an OVR Club Team 14U or older should plan to attend.
4v4 High School Competitive League
Our Competitive League is for *girls only* entering 9th - 12th grades.
This is a highly competitive league.
Teams will consist of a max of 6 girls on a team, and every team will have a serving line up and every player will serve. Players must rotate in at the serving position at each service change.
Girls can play in both the 6v6 comp and 4v4 comp leagues. The leagues will play back to back. You must register for each league separately but you will get a discount for the 4v4 league if you do both leagues. Just use Discount Code COMBO20. If you only do one league you will have to pay the regular registration fee.
Girls can request to play with a friend or bring their own team of 6. OR you can sign up as an individual and be placed on a team.
BACK AGAIN THIS SEASON: 2v2 Mini Tournaments!
This season we again plan to hold occasional 2 v 2 Weekday Mini Tournaments throughout the season. These will be open to both Rec and Comp division registrants. Players can have different partners for each mini tournament.
2 v 2 Mini Tournaments are included in the 6v6 or 4v4 registration fee and players are given first dibs on open tournament spots. Weather permitting we will hold these tournaments and will limit the mini tournament size to either 6 or 9 teams. Teams will be accepted on a first come first serve basis for each tourney. Details will be published, as they are finalized, once interest level and court availability is determined.
2 v 2 Training Clinic's may be offered if there is sufficient interest.
Fees
The Registration Fee is $75 per child and is due at the time of registration.
Register before April 1st and enjoy a $5 Early Bird discount. Use coupon code EB2020 during checkout.
A $10 Discount is available for families with multiple children from the same immediate family.
Please use coupon code MC2020 to take advantage of this offer.
A $30 discount is available for head coaches with children participating in the league but you must use the coaching discount code during registration. Contact us before you register to receive the code. Learn More
Registration fees are used to purchase league shirts and trophies based on the number of participants. Therefore,

Registration Fees are NON-REFUNDABLE after April 27, 2020.

The cost for registrations received after April 11th is $80.

Reduced rate registrations are available for families who are in need of financial assistance. Please contact John Beverly at 614-277-1419 or by email at john@chapelhillvolleyball.com for more information.
Practices
Practices begin May 2, 2020

Each team will have a guaranteed Saturday practice time selected by their coach between 10am and 4pm.
Volleyball clinics will be offered during the week for all ages. They will concentrate on individual volleyball skills.
Comp coaches and teams will have the option for an additional weekday practice.
Games
All levels will play a 6 game schedule plus an elimination tournament to end the season.
All games are played on Saturdays and will begin Saturday, May 30th, 2020
The end of season tournament will be July 18, and could carry over to July 25.
A complete and official game schedule per team will be posted prior to the season.
All Games and Practices will be held on one of our 3 sand courts located at:
Chapel Hill FWB Church
5750 Grove City Road
Grove City, OH 43123
There is limited bleacher seating courtside and picnic table seating inside the shelter house. Bring your own lawn or camping chairs to have optimal viewing of the courts. Spectators are welcome to bring tent shelters to provide shade as long as setup location does not obstruct the view of others.
Any delays or cancellations due to inclement weather or court conditions will be decided 1 hour before your scheduled event time and will be posted on the home page of our website and on our Facebook page. We will also communicate that information to all of our coaches so they can also distribute that information to you.